Exciting Business News!
The Vendor & Business Membership Program
has been Launched
see detail at
https://bizboutique.eventbrite.com 
The Membership Site is still being built
 Join Now at the Introductory Cost Until November 2014
Vendors/Business Membership Packages
Diamond - $49, for 1 full year of great business benefits
Jewel - $35 for 6 months of great networking options and discounts
Gem - $25 for 3 months to explore & take a peek at great perks
Basic - STILL FREE right here on this site by clicking 'Member'
Community Member Options
Agencies - $95 - Enjoy a 1 year access to members only database, and all advantages as Vendors/Businesses
Corporation - $65 with access to database, and incredible partnership opportunities
Non Profit - $45 1 year access and discounted vendor liaison services 
www.nroyalfashion.com 
Social Events
what's Next
COMING TO A CITY NEAR YOU! LAUNCH YOUR BUSINESS, LIVE YOUR DREAMS, SMALL/NEW BUSINESS OWNERS WORKSHOP
https://wkndwealth.eventbrite.com
contact us to get your City on the tour schedule
443.415.4777 or quadcreations@gmail.com 
 BALTIMORE EVENT MAY 17TH 10AM
AT ARTROOM410.COM 956 McELDERRY ST, OFF ORLEANS ST, 2 BLOCKS FROM DUNBAR HS, BEHIND OLD TOWNE MALL  
 Note: In the near future all webs.com information will be moving to our new main website at www.nroyalfashion.com. 
Thank You
for staying connected as we transform to bring you more!   
VENDOR OPPORTUNITIES
                     Click the Vendor Page
Check Out NRoyalFashion event planning & management services at: www.nroyalfashion.com Send questions to: nroyalfashion@hotmail.com. Creating Specialty Events that Showcase Your Services with Substance & Style. Event planning from weddings to workshops.
Connect Via Social Media
twitter/@NRoyalFashion - business news
twitter/NRFashionMTTN - vendor, business news
twitter/InSPAration - salon, spa, fashion/beauty
instagram/NRoyalFashion - Vendors in action
pinterest/QuadCreations - Vendor's Networking Board 
CONNECT WITH FABULOUS CHIC BOUTIQUE VENDORS AFTER A GREAT EVENT - LOOK TO YOUR RIGHT --->
VENDOR'S --- GENTLE REMINDER --- WE WILL SOON BE A MEMBERSHIP ONLY VENDOR'S NETWORK & THIS OPTION WILL BE MOVED
SIGN UP FOR BASIC MEMEBERSHIP IN THE CHIC BOUTIQUE VENDOR NETWORK HERE ON THIS FOR FREE
CHECK TO SEE WHICH VENDORS ARE FEATURED IN THE WEEKLY BLOG AT
WWW.VENDORNATION.BLOGSPOT.COM   
Fashion~Food~Fun...Always Mix!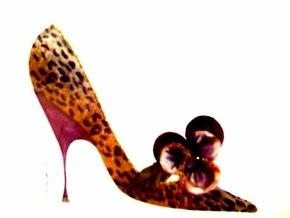 D Shelley Foote-McDuffie, Event Coordinator
Owner, Quad Creation
2021C Pulaski Highway, #72
Havre de Grace, MD 21078
443.415.4777
nroyalfashion@hotmail.com
--------------------------------------------------------------------------